We could not add some features for the current overall situation and for the shortest time. Very soon we will be releasing another new version. This version will be more stable and add new features.
What's new in version 2.0
Role And Permission
3 Type Exam Setup(marks, GPA, Marks And GPA)
Exam Marks Distribution
New Student Fee Module
Fees Fine Setup, After Due Date Automatically Add Extra Charges
Single Click Fee Invoice And Payroll Print.
New Office Accounting
Exam Report Card
Student Leave And Leave Request
Student Documents
Guardian details in the Student CSV import file
Homework With Publish Schedule And Sms Notification
New Two Payment Gateway(Razorpay And Paystack)
Staff Can Requset For Advance Salary And Leave
Internal Message Sent With Attachment File
Fixed Some Minor Bugs
Overview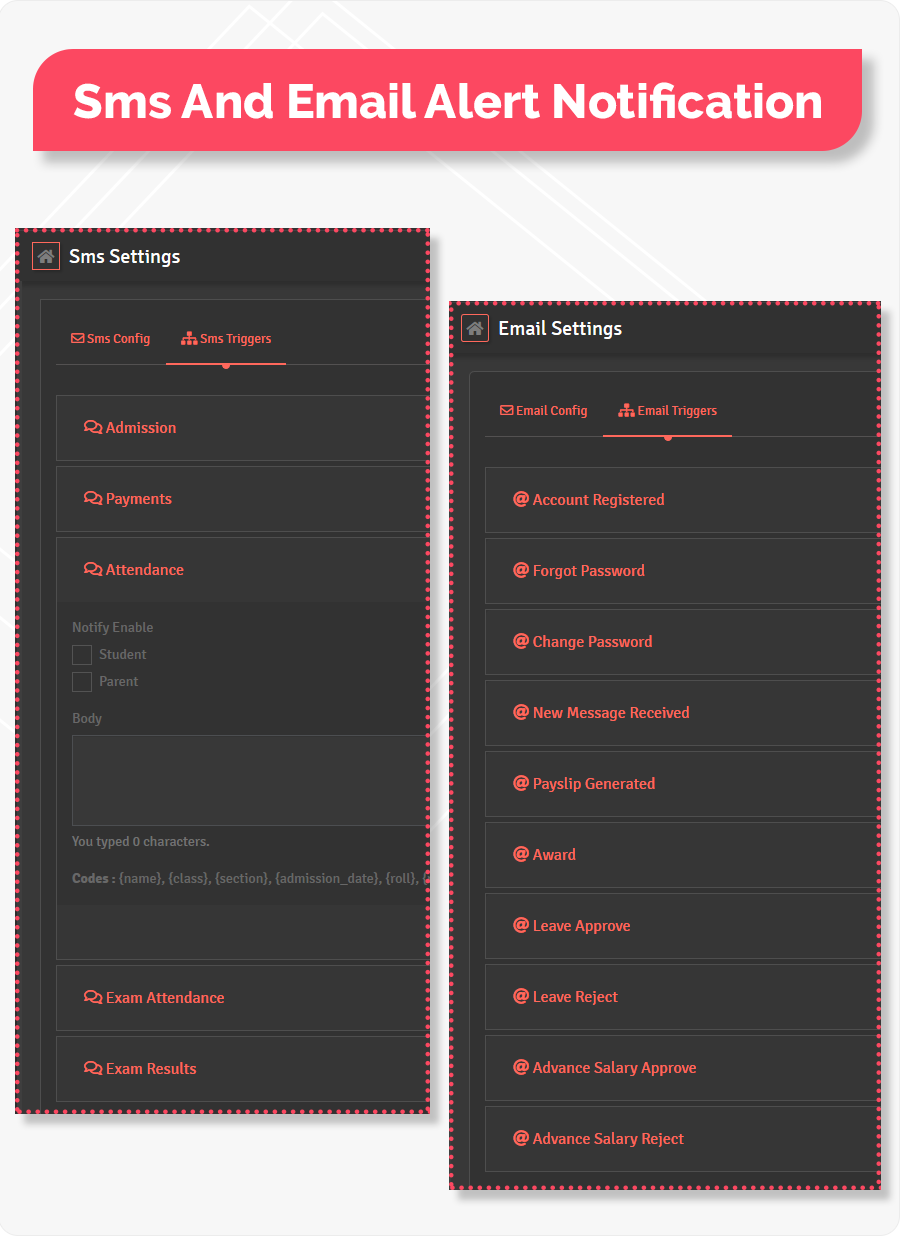 School Management is Multi-Branching education ERP System. This application will help the organization that has many Branch Schools and a SuperAdmin can control all the branches and staff. Each branch will be controlled by Admin. Information about different branches, cannot be viewed or modified by other branch users. All information will be separate and secure. It is effective and helpful for both types of schools, polytechnics and universities. There are language translation systems, Any user can change language and sessions and see all the systems in different languages and sessions record. Multiple branch systems will save your time and money, just one solution.